Miss Universe GB
Dee-Ann Kentish Rogers - Miss Universe GB 2018
Dee-Ann Kentish Rogers is the reigning Miss Universe Great Britain.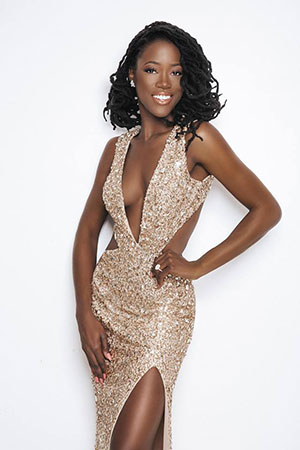 Twenty-five-year-old, Dee-Ann Kentish Rogers who studies in Birmingham, has been crowned Miss Universe Great Britain 2018 and is the first black woman to take the Miss Universe Great Britain title.
Dee-Ann is a graduate of law from Birmingham University. This month she will also qualify as a barrister.
As well as being a beauty queen and a barrister, Dee-Ann is also an accomplished athlete having competed in The Commonwealth Games twice. She ran in the 400 metres in India in 2010 and competed in the heptathlon in Scotland in 2014.
If you would like Dee-Ann to attend your special event or to support your brand, please call the Miss Universe Great Britain national director on 07903 112663 or email info@vibemail.co.uk.