2018 Grand Final Winner
Dee-Ann is the first black woman to win Miss Universe Great Britain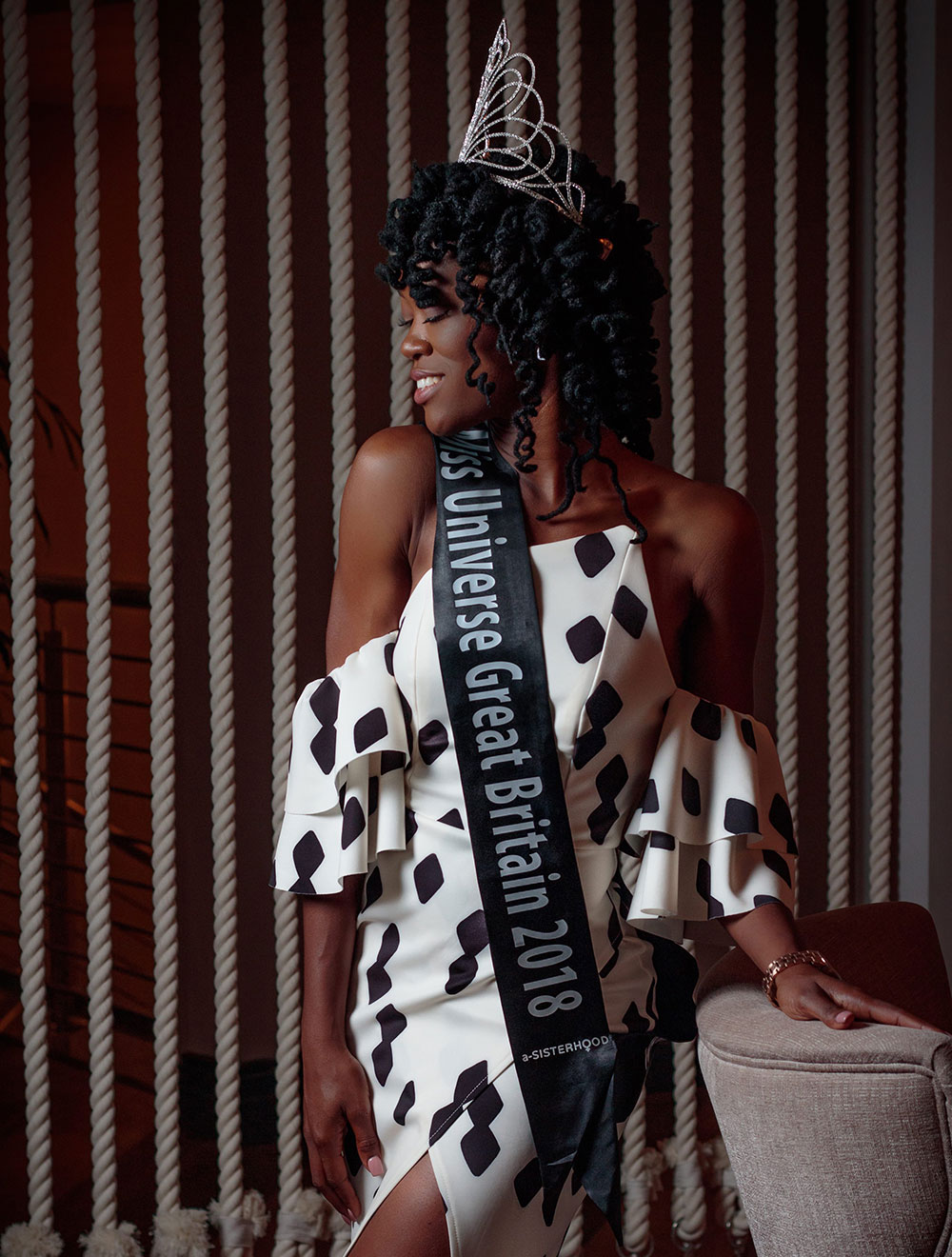 Twenty-five-year-old, Dee-Ann Kentish Rogers who studies in Birmingham, has been crowned Miss Universe Great Britain 2018 and is the first black woman to take the Miss Universe Great Britain title.
Dee-Ann is a graduate of law from Birmingham University. This month she will also qualify as a barrister.
As well as being a beauty queen and a barrister, Dee-Ann is also an accomplished athlete having competed in the Commonwealth Games twice. She ran in the 400 metres in India in 2010 and competed in the heptathlon in Scotland in 2014.
Dee-Ann has Anguillan heritage and spends her time between the UK and the beautiful island which is a British Overseas Territory in the Caribbean. The Anguilla Tourist Board were her sponsors for the event.
She was one of 32 contestants who took to the stage to compete for the Miss Universe GB crown at The Riverfront in Newport.
The competition - which was sponsored by Cara Jewellers Dubai, Doyen Style and Just Boutique – supported the not-for-profit organisation A-Sisterhood which helps female charities both in the UK and overseas. In the run up to the final the contestants raised more than £15,000 for the causes: Llamau, a charity which helps homeless women in Wales; the National FGM Centre which is working to end female genital mutilation in the UK, Stop Acid Attacks in India which helps women who have survived acid crime and also The Black Mambas which is South Africa's first all-female anti-poaching unit protecting the rhino.
The highlight of Dee-Ann's year will undoubtedly be the trip to take part in Miss Universe 2018 for several weeks at an exotic location overseas. She will also travel to India, South Africa, Dubai and The Philippines during her reign.
Dee-Ann said: "I have always wanted to use my life to make an impact and to contribute and I will be using the title of Miss Universe Great Britain to encourage women to believe in themselves and to forge ahead with their dreams. The UK is a multicultural society and I am proud to represent its ideals of tolerance, diversity, beauty and feminism.'
Paula Abbandonato, national director for Miss Universe Great Britain, said: "I could not be prouder of Dee-Ann and all that she represents. She is an exceptional role model for women of all skin colours and embodies all the qualities of the Miss Universe ideal."
Apply for Miss Universe GB 2020!